Elevators and Lifts for Quebec
Ascenseurs Savaria Concord opened its direct sales office in 2003. Since then we've become a leading supplier of RBQ-approved accessibility products in the province of Quebec. With a product line ranging from home elevators, commercial elevators (LU/LA), wheelchair lifts and stairlifts for residential and commercial projects, our client-focused, bilingual staff aim to provide the very best in customer service, installation and maintenance support. We would be happy to provide a free on-site assessment to help determine the best solution for your needs.
Located in Laval, we serve Montreal and the surrounding areas from Gatineau to Berthierville, and Mont Laurier to Magog. Our authorized dealers serve the rest of Quebec.
"As a member of our team for 18 years, I've learned that every project and situation is unique. We work to really listen to your needs – whether it's family, mobility issue, home, or site particulars – to help ensure you get the right product for your situation."
Roxanne Roy, Sales Representative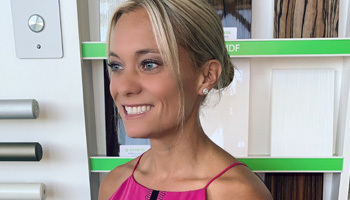 FOR YOUR HOME
Whether you have an immediate challenge or are planning now to age-in-place later, we can help you assess current and future needs and select the best residential elevator, wheelchair lift or stairlift for your lifestyle, your floorplan and your budget. Ask about adding wow-factor and re-sale value to your home with the panoramic Vuelift home elevator.
FOR YOUR PUBLIC OR COMMERCIAL BUILDING
Offer a warm welcome to tenants and guests by removing the barriers to entry. Our range of LU/LA elevators, wheelchair lifts and stairlifts help provide a truly accessible environment. We work with architects, engineers, building owners and interior designers every day to help bring visions to life, enhance usability of public spaces and bring convenience, reliability and style to low-rise commercial buildings. Ask about our modernization services to bring your older equipment up to code.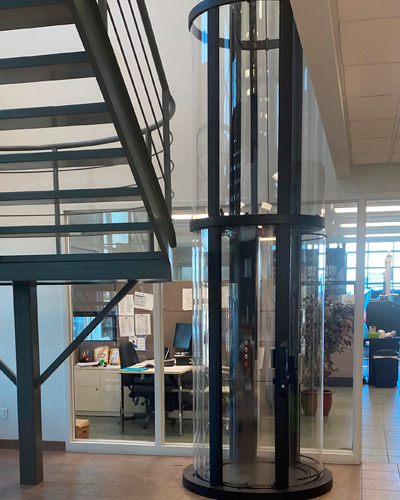 Take in The Vue
We're especially excited to show off our Savaria Vuelift. This stunning panoramic glass elevator suits virtually any home style and with its integrated glass hoistway, the Vuelift has placement flexibility that traditional elevators do not. From Mont-Tremblant to 2-level Montreal condos, this elevator adds elegance and access while keeping the focus on your spectacular mountain or city view.
Our newest model, the Vuelift Mini takes up only a 50" footprint, making it well-suited to retrofits in existing homes with less construction that traditional elevators. We invite you to come by and see the Vue!
See and ride many options in our showroom
Our showroom in Laval features a selection of working elevator models for residential use, including the Vuelift panoramic glass elevator, the popular Eclipse and the all-new Zenith. There's also a design centre where you can browse a wide range of cab finishes and fixture options.
Or check out our variety of wheelchair lifts, including the Multilift vertical platform lift, which is great for deck or porch access, and the versatile V-1504 vertical platform lift – our showroom features the shaftway installation option. You can also see the Delta inclined platform lift.
If you are looking for a stairlift, you can try out the Stairfriend stairlift for curved stairs and the K2 Plus stairlift for straight stairs. We even have accessible vehicles for you to see and test drive.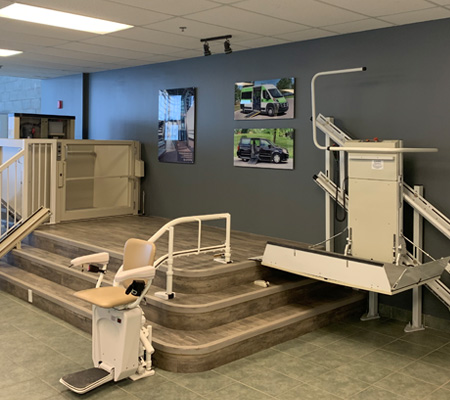 PUBLIC SHOWROOM 
Monday to Friday 8-5pm
BOOK APPOINTMENT
To book an on-site visit or a showroom appointment, please contact
Roxanne Roy at 514.969.5654
SERVICE
514.501.7572 
AT THIS SHOWROOM
Home elevators: Vuelift Round, Vuelift Mini, Eclipse and Zenith
Wheelchair lifts: Multilift vertical platform lift, V-1504 vertical platform lift, Delta straight inclined platform lift
Stairlifts: Stairfriend (curved), K2 Plus (straight)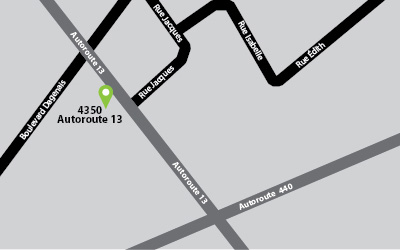 Residential and commercial solutions
Home elevators
Increase convenience, mobility and aging-in-place possibilities. Our line of residential elevators has something to suit your floor plan—whether new construction or retrofit.
Commercial elevators
With a capacity of 1400 lb, our Savaria Orion LU/LA elevator helps you overcome the barriers to accessibility, reliability and versatility in low-rise buildings.
Wheelchair lifts
Choose from vertical platform lifts (VPL) for short-distance access, inclined platform lifts (IPL) for access over stairs, and units for curved staircases.
Stairlifts
Improve quality of living with our range of models that can accommodate straight stairs, as well as stairs with curves or intermediate landings.
Material lifts
Our freight-only, 1000 lb capacity lifts improve efficiency, productivity and ergonomics in restaurants, retail stores and small industrial businesses that need to move materials between levels.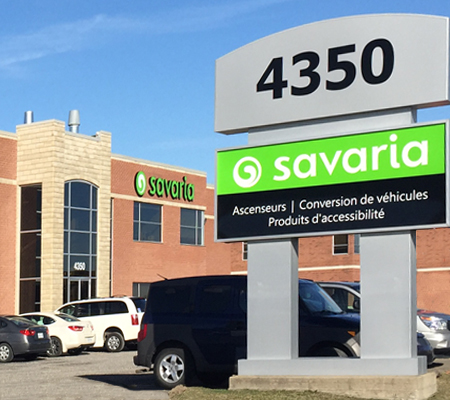 You're in good hands with a global leader
If you're an architect or contractor looking to design without barriers and make a commercial space accessible, or a homeowner in need of a mobility solution to help you age in place, Ascenseurs Savaria is ready to help. All of our products are designed in compliance with code B355 for commercial applications, B613 for residential installations and approved by the RBQ. Our passenger and home elevators are built to the B44 North American elevator standard.
We have the experience to recommend the right product – from basic to luxury – combined with the technical expertise to install it in compliance with local bylaws and codes. Not only can you trust us to deliver, you can trust that we will be there for you for years to come: as part of the Savaria group, we are backed by the strength and stability of a global accessibility leader. 
Ongoing service for the life of your lift
After your Savaria product is installed, our technicians will review the features and operation with you to make sure you are comfortable using your new lift. Going forward, regular maintenance is important to keep your lift working reliably for years to come. We offer preventive maintenance contracts and repair services for all Savaria products, including residential and LU/LA elevators, wheelchair lifts and stairlifts.
Commercial and home elevator contracts provide you with twice-yearly service, extend your parts warranty to three years, and include a 10% discount on parts.
For residential lifts, we offer a variety of preventive maintenance and service contracts, including 24/7 service, depending on your product and needs. Call us to learn more about your options.
Need service? Call us as at 514.501.7572.
Perfect projects out of professional partnerships
Architects and or builders work with us from the planning stage to the final installation and turnover to the client.
Our sales consultants have years of experience working on projects from single-unit homes to commercial developments. It would be our pleasure to apply our technical knowledge to assist you. 
For architects, we offer two courses that are approved by the AIA and are eligible for continuing education (CE) credits in Quebec. Call us to arrange for a training session for your staff in the convenience of your own office:
Guide to Home Elevators
Accessibility Design Standards for Vertical and Inclined Platform Lifts & LU/LA Elevators
We also work with occupational therapists and physical therapists to help their clients gain personal mobility in the home. Our showroom is the perfect place to help clients see, try and select the perfect solution for their needs.
To book a continuing education session or showroom visit, please contact Roxanne Roy at 514.969.5654.
RBQ general license contractor #8325581013