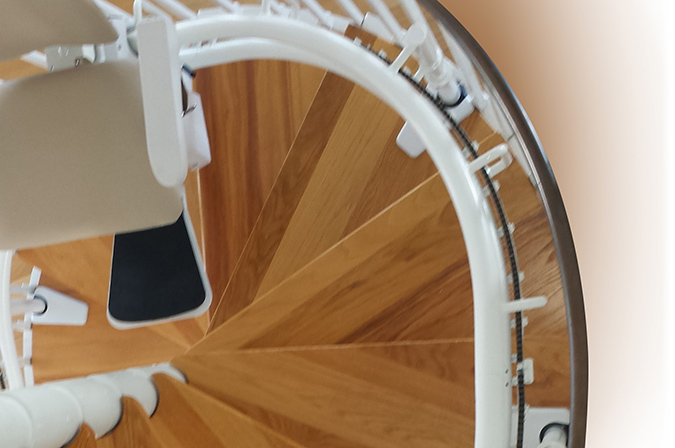 Stairlifts
A stairlift is a wonderful solution for those who find stairs a challenge but do not use a wheelchair or other mobility aid. Stairs are often the first obstacle that needs to be overcome as we age, and for many can present the risk of falls. A stairlift can offer peace of mind for you and your loved ones.
Stairlifts have seats that fold down for a user to get on and ride, and then fold up when not in use to allow access to the stairs. They are available in two basic types: 
Straight stairlifts are for use on a single run of straight stairs, and are a quick, simple and inexpensive way to make a home – or in some cases a commercial space – more accessible. 
Curved stairlifts are custom made and designed for use on stairs with curves or intermediate landings. They are also a good choice if you want to be able to park the chair around a corner, out of the way.
K2 Straight Stairlift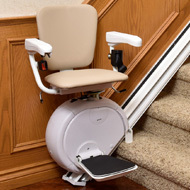 Ultra-slim folded profile of only 10 ¾", for residential use only; optional outdoor package available for moderate climates.
K2 Plus Straight Stairlift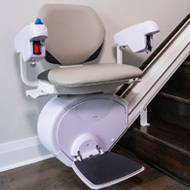 Robust lifting power of up to 400 lb for indoor home use or 350 lb commercial (code permitting); choice of spacious or compact seat.
SL-1000 Straight Stairlift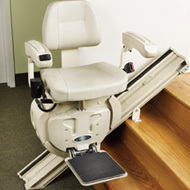 Suitable for indoor use in homes as well as some commercial spaces. Only available in Canada.
Stairfriend Curved Stairlift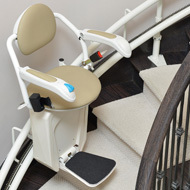 Custom built for indoor access over stairs with curves in homes or public spaces (code permitting); two seat styles available.