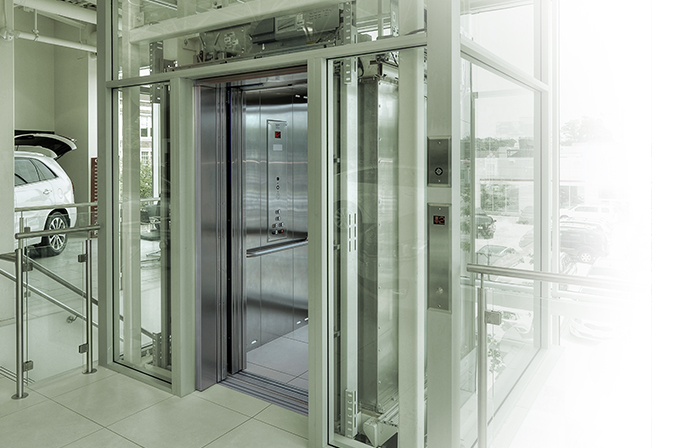 LU/LA Elevators
A limited use limited application (LU/LA) elevator is a fully automated accessibility option that is perfect for low rise buildings up to 3 stories such as places of worships, schools, or professional buildings. A LU/LA elevator can also be used for residential applications where a larger cab is desired.
Savaria LU/LA elevators offer the look and feel of a high-rise elevator in a more affordable package, and include features such as automatic two-speed sliding doors and durable commercial-grade fixtures.
Savaria offers two LU/LA drive systems, both available with an unparalleled variety of cab design options: choose from a classic cab with optional overlay panels, the modern Orion17 cab with stainless steel reveals and dropped ceiling, an all stainless steel cab or a completely custom design.
By code, LU/LA elevators are limited to 25' of travel and a maximum capacity of 1400 lb.