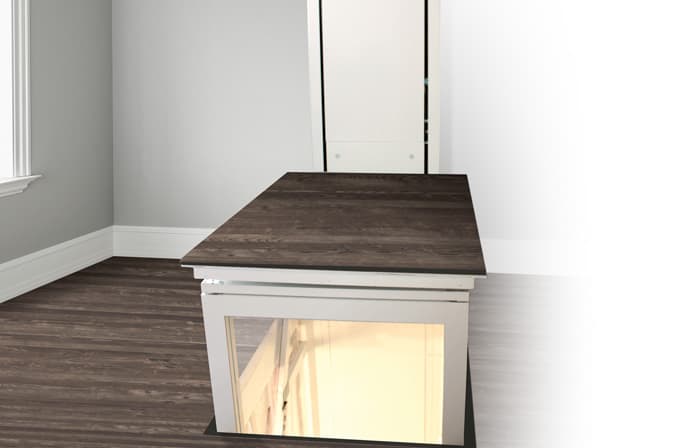 Through the Floor Lifts
If an accessibility lift is needed between 2 floors in a home, and there is not enough space to accommodate a traditional home elevator, a Savaria Telecab through-the-floor home lift could be a good choice.
The Telecab is an innovative mobility solution that simply "vanishes" through a floor cut-out, leaving more usable space.
A Savaria Telecab can be quick and easy to install since minimal construction is required and a hoistway does not need to be built. This type of lift has an enclosed drive tower that keeps mechanical components safe and out of sight; it serves 2 stops over a maximum travel distance of 23'.
Similar to other accessibility lifts, a Savaria Telecab is operated using constant pressure controls to move up and down. It also has safety features such as sensors to stop the unit if it meets an obstruction.