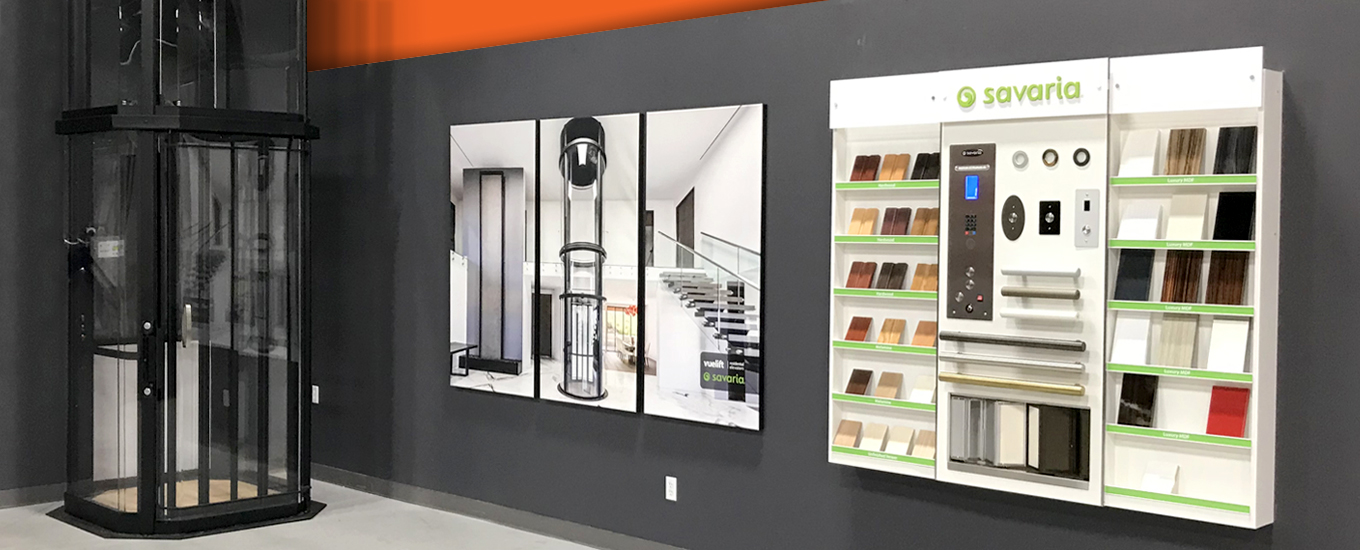 Serving Calgary, Edmonton and Beyond
Savaria home elevators, commercial lifts and stairlifts are installed in hundreds of homes and businesses throughout the province of Alberta. We are here to make life more accessible and we love what we do. From installations, to service and maintenance, Savaria Alberta covers it. We can even reach into the Yukon, Northwest Territories and Nunavut – we've travelled to the most northern regions in Canada, whenever we can for our clients.
"I've been working for Savaria for 17 years and I've been proud to call Calgary my home for the past 5 years. I invite you to our showroom to try our products first hand, or give us a call to arrange a site visit".
Hugo Dumoulin, Branch Manager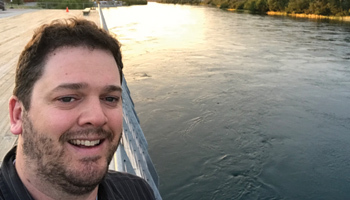 What's In-Store
Savaria Alberta offers the full line of Savaria products. In our wheelchair accessible Calgary showroom, we have operational units including the Savaria Vuelift Octagonal, Eclipse and Infinity home elevators. We also have the Savaria Stairfriend curved stairlift and the K2 straight stairlift to try.
Our sample wall allows you to see our full array of design options for finishing your home elevator. From traditional high quality hardwood to modern and sleek luxury MDF, we have a great range of selections from which to choose.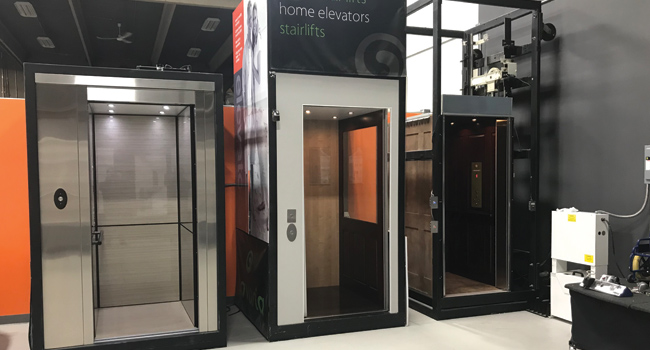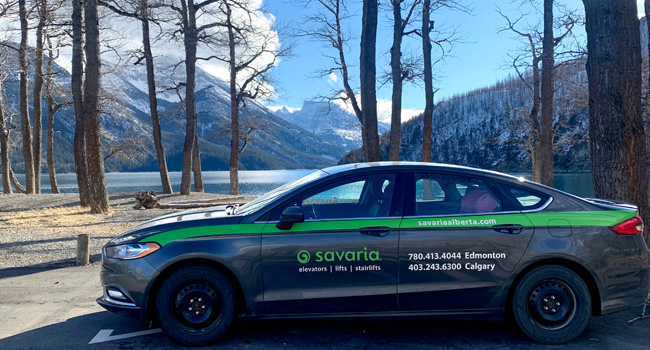 At Your Service
Our experienced and factory-trained installation and maintenance crews know how to do it right. Our team stays current with product updates and safety code to ensure the highest standards for both home and commercial requirements. We offer maintenance programs, including 24/7 service options. Our staff includes a full time service technician stationed in Edmonton.
We service everything we sell, including service for other brands of home elevators, wheelchair lifts and hydraulic LU/LA elevators installed by others.
Ask us about: Scheduled maintenance contracts with preferred hourly rates and home elevator modernization packages for select Savaria models.
PUBLIC SHOWROOM 
Monday to Friday 8-5pm
BOOK APPOINTMENT
For the showroom, weekend appointment, or
at-site visit please call us at 403.243.6300
SERVICE
587.330.0052, 24/7 line 
AT THIS SHOWROOM
Savaria Vuelift Octagonal, Eclipse and Infinity home elevators. Luxury MDF home elevator cab with an operational stainless steel automatic slim doors. Savaria K2 and Stairfriend stairlifts.

Residential and commercial solutions
Home elevators
Four models to choose from simple to luxury. A great range of options to customize your elevator to suit your preferences.
Commercial elevators
Fully automatic LU/LA elevators for places of worship, schools and low-rise professional buildings. We now offer a machine-roomless option as well.
Wheelchair lifts
Vertical platform lifts (VPL) for porch or deck access to a home or commercial space, as well as inclined platform lifts (IPL) for access over stairs.
Stairlifts
For straight stairs and stairs with curves or intermediate landings for home and commercial applications.
Material lifts
Freight-only lifts ideal for restaurants, retail stores and small industrial businesses.
Stay at home
with Savaria
If you're like most Canadians, you want to stay in your home as long as you possibly can. Savaria can help you do that. We can install a simple straight stairlift in a few hours that eliminates the worry of using stairs. If you have 2 levels or turning stairs, we offer the Savaria Stairfriend curved stairlift. And there are many other options including porch lifts, the Savaria Telecab through-the-floor home lift or a fully automatic home elevator.
Give us a call to set up a complimentary home assessment if you live in the Calgary area. We can provide you a recommendation for the best product for your needs as well as a no obligation quotation.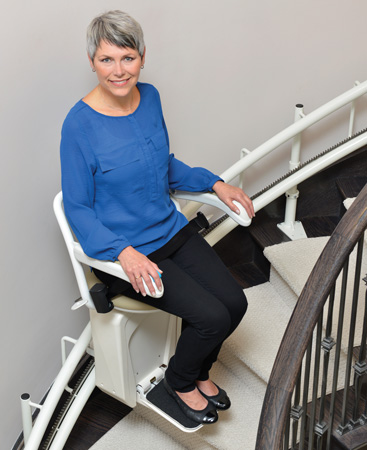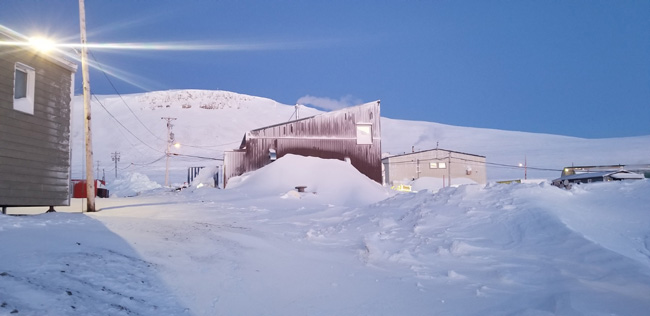 Going the distance
Not quite as far as Santa's home town, but 800 km south in Resolute, Savaria installed a commercial use stairlift in the building pictured here. We are accustomed to serving remote locations with commercial installations that serve the public needs. From the Savaria Stairfriend curved stairlift to vertical or inclined platform lifts or low rise commercial elevators, our team is pleased to go the extra miles. You never know, maybe Santa will call one day.
A professional partnership
For perfect projects
From individual homes to multi-unit projects and commercial developments, the Savaria team can work with you from the planning stages to the final installation and turnover to the client. Our sales consultants are technically knowledgeable and highly experienced, with a wide range of project expertise. 
We are also proud to partner with the Alberta Association of Architects (AAA) to bring you continuing education programs. It would be our pleasure to come to your office and hold a training session for your staff. 
There are two courses that are eligible for CE credits:
Guide to Home Elevators
Accessibility Design Standards for Vertical and Inclined Platform Lifts & LU/LA Elevators
We are a proud member of the following organizations: