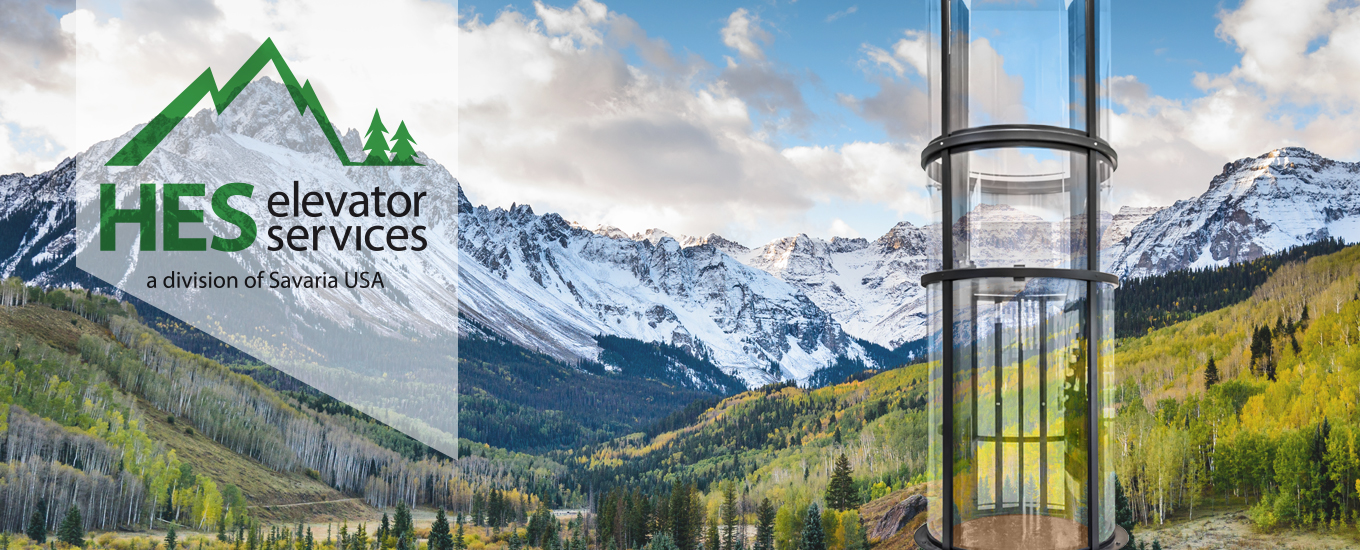 Elevators & Lifts for Colorado
At HES Elevator Services, we're proud to be your local arm of the global Savaria team. We have over a decade of experience serving Colorado, and that experience has given us in-depth knowledge of the area's architecture, codes and culture. It also means we've installed and serviced hundreds of residential and LU/LA elevators, wheelchair lifts and stairlifts throughout the state. Visit us for a free consultation and estimate on your project. 
Spotlight on Savaria Orion
Our limited use limited application (LU/LA) elevators offer the look and feel of a high-rise elevator in a more affordable package. Perfectly suited for low-rise buildings like schools, churches and medical offices, the Orion family of LU/LA elevators feature automatic two-speed sliding doors and durable commercial-grade fixtures. Choose from an array of cab design options or go with a completely custom design. We even have eco-conscious options and machine-roomless (MRL) models ideal for applications where more frequent trips are expected, providing up to 200 trips per day. The Orion MRL installs quickly and provides a smooth and stable ride with whisper-quiet operation.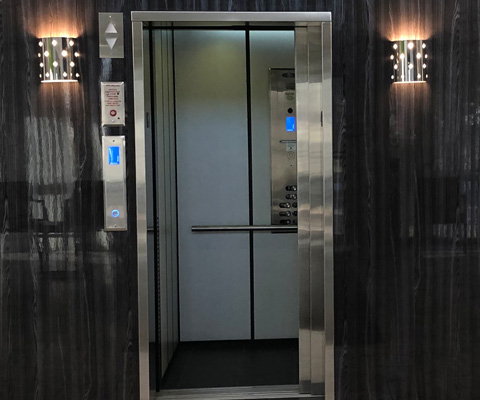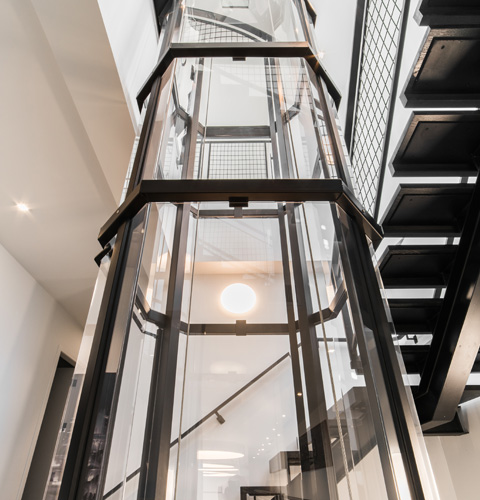 A Show-Stopping Colorado Original
The original Visilift—now the Vuelift—was created in Eaton, just outside of Denver. To-date, we have over 30 successful installations of the product in the local area. This stunning residential elevator includes a fully transparent cab and integrated hoistway that provide wow-factor aesthetics and a 360-degree view. Choose from glass or acrylic, circular or octagonal. You can even select custom colors for the powder-coated frame. For smaller spaces, the new Vuelift Mini offers flexibility of placement, thanks to its 50-inch diameter footprint.
BOOK APPOINTMENT
Contact us to make an appointment for a free consultation at our location or yours.
(303) 322-3271 
Email: info@heselevatorservices.com
HOURS
Monday to Friday 8:00 am - 5:00 pm
SERVICE
(303) 322-3271, 24/7 line
Residential and commercial solutions
Home elevators
You already have stone countertops and high-end appliances . Add a stand-out feature that also increases convenience, mobility and aging-in-place possibilities. Our line of residential elevators has something to suit your floor plan—whether new construction or retrofit.
Commercial elevators
Overcome the barriers to accessibility. reliability and versatility. With a capacity up to 1,400 lb, our LU/LA elevators help you meet Americans with Disabilities Act (ADA) requirements while creating a welcoming, inclusive space. Need something bigger? Ask about our 2,500-lb-capacity models.
Wheelchair lifts
Indoors or out, we have a wheelchair lift for almost every application. Choose from vertical platform lifts (VPL) for short-distance access, inclined platform lifts (IPL) for access over stairs, and units for curved staircases.
Stairlifts
Use a mobility device or simply struggle with stairs? Improve your quality of living. Our range includes models that can accommodate straight stairs, as well as stairs with curves or intermediate landings.
Material lifts
Keep employees healthy and materials moving. Our freight-only lifts improve efficiency, productivity and ergonomics in restaurants, retail stores and small industrial businesses. Made from durable stainless steel with a capacity up to 1,000 lb. For bigger jobs, ask about our material lift from Pflow.
Dumbwaiters
Improve productivity. Our dumbwaiters allow safe and seamless transfer of materials between floors. Often used in restaurants to move food from kitchen to dining room, or to shift bulky items from one level to the next at home.
Maximize uptime
Ensure the reliability, safety and longevity of your elevator or lift. We provide both regularly scheduled maintenance and emergency services. Our diagnostic practice and routine maintenance is designed to specifically address your unique equipment, resulting in a much lower cost of ownership over the life of your machine. We also offer modernization services for drive systems, ADA compliance, aesthetics and increased reliability. Our team is fully certified, offering educated and friendly service 24 hours a day, 7 days a week.
Architect and builder partnerships
Your project is your vision come to life. We can work with you from the design stage to final installation and inspection. We have a long history of helping home builders add value and differentiation to their developments through residential elevators, and we have the installations to prove it.
For commercial architects and designers, we help with product selection, code compliance and ADA requirements. We also offer courses accredited by the American Institute of Architects (AIA) for one HSW learning unit.
Call us to arrange for a training session for your staff in the convenience of your own office.
Guide to Home Elevators
Accessibility Design Standards for Vertical and Inclined Platform Lifts & LU/LA Elevators