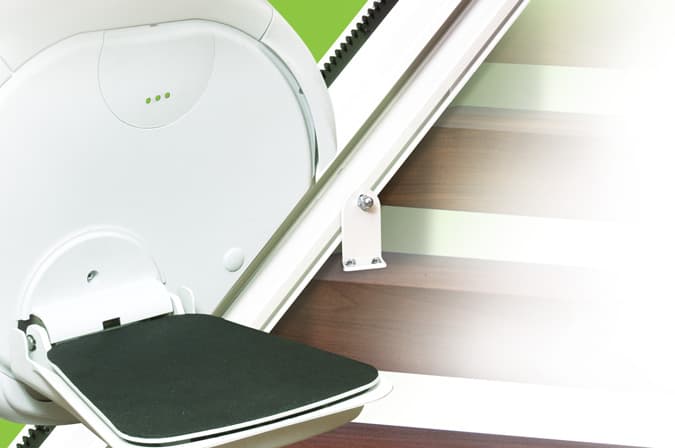 Straight Stairlifts
A straight stairlift is one of the fastest, easiest and most cost-effective ways to add mobility to a home, or – where code permits – a commercial space.
This type of stairlift is ideal for a single, straight flight of stairs that has no turns or landings. If the stairs have any turns, curves or intermediate landings, the Savaria Stairfriend 23 curved stairlift would be required.  
To use a stairlift, the rider needs to be able to get on and off of the seat; the lift cannot accommodate mobility devices such as wheelchairs or walkers. When not in use, the stairlift folds up to allow access to the stairs.
K2 Stairlift
For residential use only
Slim folded profile: only 10 ¾"
Outdoor package available for moderate climates
Quiet, smooth ride; 350 lb capacity
K2 Plus Stairlift
Capacity of up to 400 lb for home use or 350 lb commercial (code permitting)
Choose from a spacious Plus seat or compact L seat
Quiet, reliable operation
Suitable for indoor use only