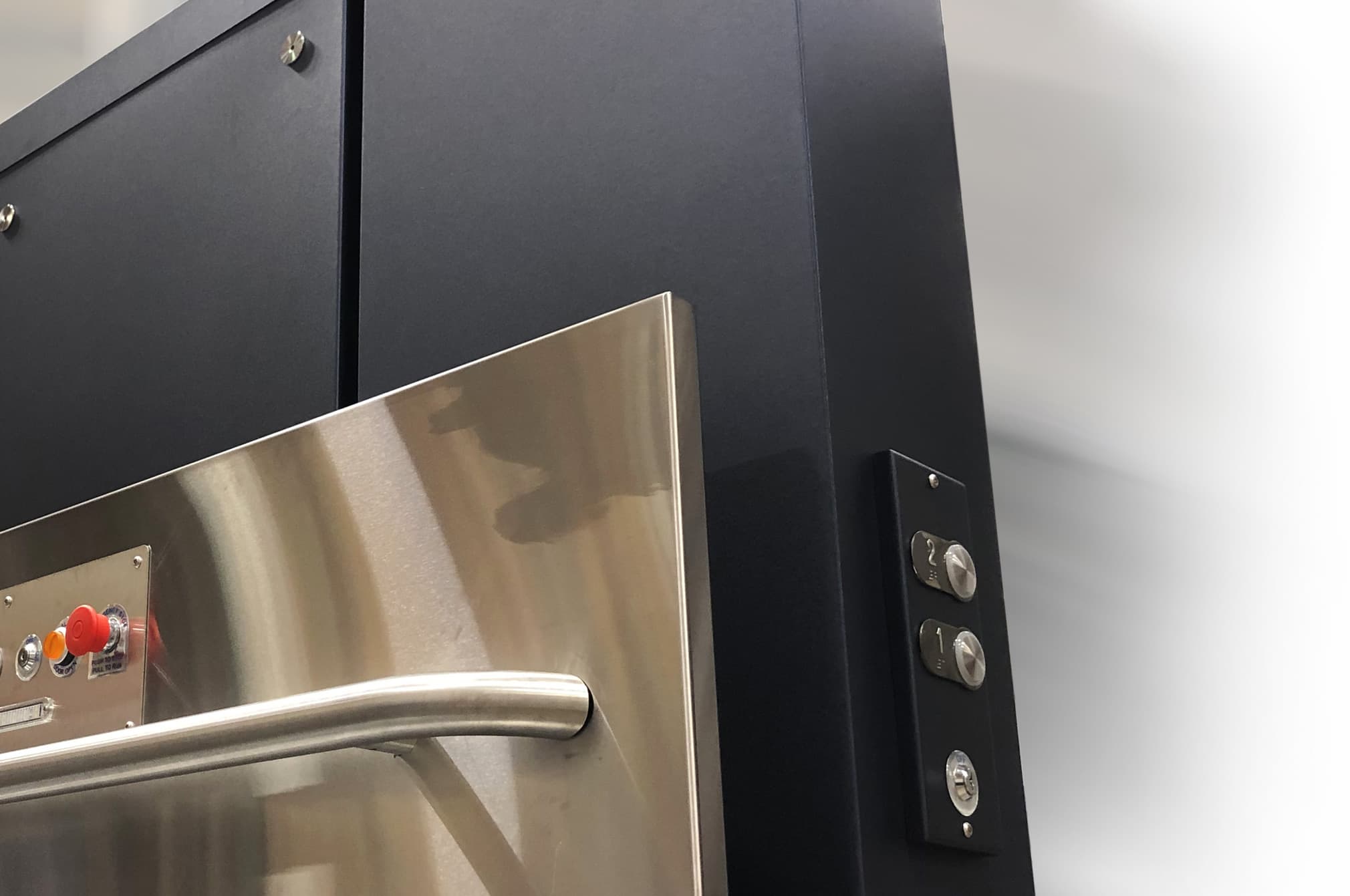 Vertical Platform Lifts
Vertical Platform Lifts (VPLs) - often called a porch lifts or deck lifts - can be an economical way to provide wheelchair access to a home or commercial space such as a school, church or public building.
The best model for your project will likely depend on the number of stops that the lift needs to service, entry and exit configurations required, and the finish options desired.
All Savaria vertical platform lifts can be ordered in configurations suitable for commercial use – including ADA-compliant packages – with the exception of the M2lift which is designed specifically for residential use. The V-1504 and Multilift vertical platform lifts are also available with an enclosure.
VPLs are operated by constant pressure buttons to move the lift up and down. If a fully automatic solution is desired, an elevator is a better choice – Savaria offers home elevators as well as LU/LA elevators for commercial use.
V-1504 VPL
Up to 4 stops over 23' of travel (subject to local code); 750 lb capacity
Versatile design with many finish options
Can be configured for use in a shaftway
Same-side, straight-through or 90° entry and exit
Swift 20 ft/min, quiet hydraulic system; no machine room needed
Suitable for indoor or outdoor use
V-1504 Prestige VPL
For 2 stops, up to 6' of travel; 750 lb capacity
Framed model for up to 3 stops and 12' of travel
Unframed model for travel less than 6' is built from half-inch structural tempered glass
Versatile design with many finish options
Same-side, straight-through or 90° entry and exit
Swift 20 ft/min, quiet hydraulic system; no machine room needed
For indoor or outdoor use 
Multilift VPL
For 2 stops, up to 6' of travel; 750 lb capacity 
Gate available with aluminum, acrylic or glass inserts, and with automatic opener
Straight-through or 90° entry and exit 
Affordable and reliable ACME screw drive housed in tower; 8 ft/min speed
Suitable for indoor or outdoor use

Not available for commercial use in Ontario
Multilift Mobile VPL
For 2 stops, up to 4' of travel; 750 lb capacity
Mobile unit provides temporary accessibility with 2 platform gates
Reliable ACME screw drive housed in tower; 8 ft/min speed
Suitable for indoor or outdoor use (in moderate climates)
Mobile unit not available for commercial use in Ontario
Prolift VPL
Up to 6 stops over 23' of travel (14' in USA)
750 lb, 1050 lb or 1400 lb capacity
Enclosed cab interior looks and feels like a traditional elevator
Cab available in multiple sizes and entry/exit configurations, including casket lift option
Our fastest VPL: speed of 30 ft/min 
Hydraulic drive; requires machine room
For indoor use
M2lift VPL
For 2 stops, up to 75" of travel; 750 lb capacity
Includes solid flush top landing gate and integrated fascia panel
Straight-through entry/exit configuration
Smooth, quiet chain drive system housed in unobtrusive twin tower design; 9 ft/min 
For indoor or outdoor use; rust-resistant components